Best Small Wedding Ideas for Intimate Celebration
Do you want all the ingredients of a wedding day on a smaller scale?
Small weddings can be a great option and can mean that your budget is easier to manage, going further per guest.
And although your guest list may be short, you are guaranteed to be able to have lots of time with every single guest.
HERE ARE SOME THOUGHTS THAT COULD GET YOUR CREATIVITY STARTED AND YOUR SMALL WEDDING PLANNING IN MOTION.
Consider venues that give you the flexibility to style it the way you want it. Even if you have more space than you need, look at different seating and styling arrangements. Splurge on something that would enhance the day and give you a memorable celebration.
Could flower arrangement be set up where people usually eat?
Can you create a little nook for a food or drink bar?
Consider hiring a stylist that can enhance the decor of your venue?
Can all your guests sit around one large or long table?
Is there a musician that could play for you for more than just a few hours?
Can you set up a photobooth where others usually have their ceremony?
Have you always wanted to have a cocktail hour with your homemade cocktail menu?
A small wedding is a perfect opportunity to add your own small details, family heirlooms or favours and truly make the day yours.
eneka x
Styling and set up of this photoshoot by these wedding suppliers:
Florist – Flower Studio
Stylist – The Boho Shack
Venue – Kings Chapel
Couple – George & Georgie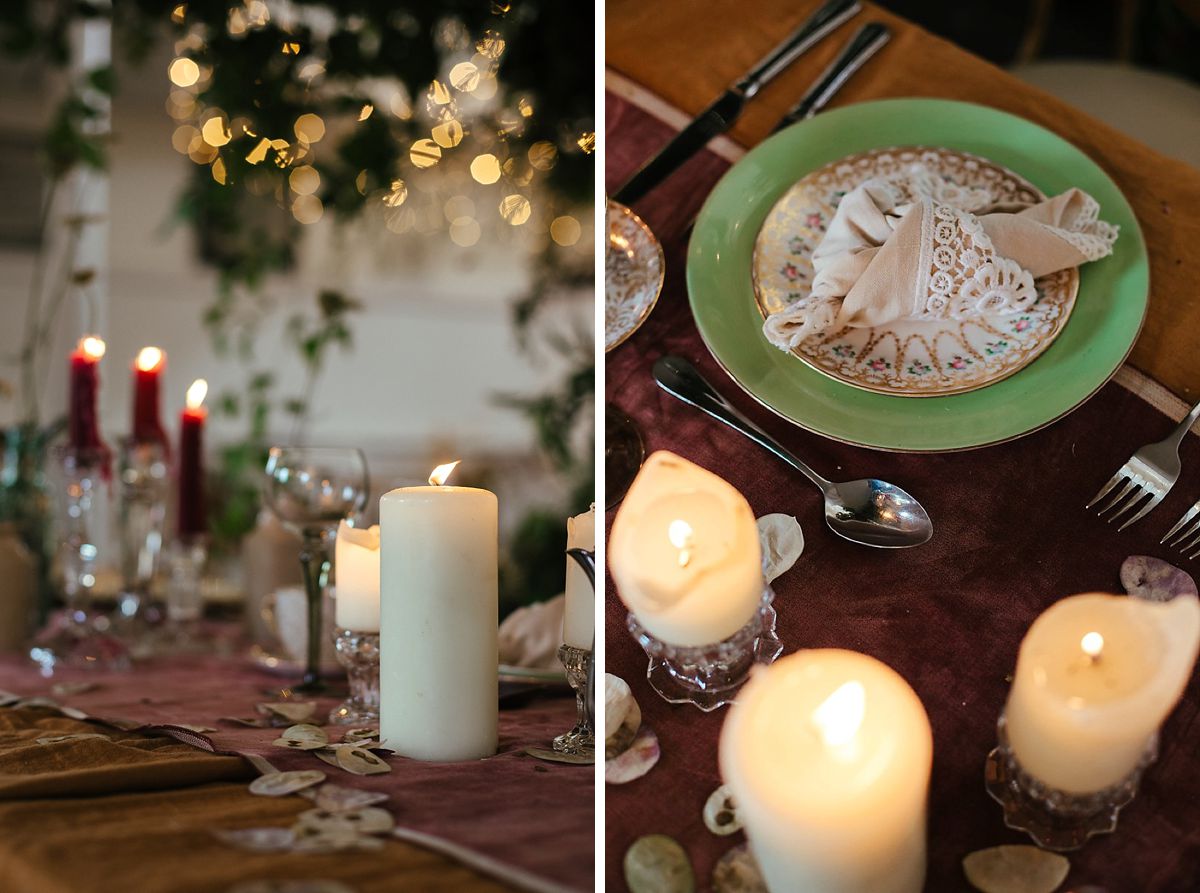 ARE YOU LOOKING TO ELOPE, HAVE A SMALL WEDDING or MARK YOUR ORIGINAL WEDDING DATE?
I offer minimum 2 hours of photography coverage at your chosen location. You would receive 100+ edited digital files and an online gallery to share with your family and friends. Plus, everyone gets the downloads for FREE.
For further information about COVID19 and how it has affected the wedding industry, please read HERE.
Eneka Stewart provides natural, relaxed and modern elopement and small wedding photography in the UK. Over 10 years of professional photography experience, over 200 weddings photographed. Get in touch for availability and further details.
Best Small Wedding Ideas for Intimate Celebration