'Thanks for sharing those lovely shots taken in the wildest conditions. It was quite the experience and the images came out amazing. We really liked your composition and use of light and reflections to create some of the special effects! These pics mean a lot to us as they will remind us of the wonderful time we had in UK in the years to come. Thank you so much!' – Shiling&Vincent
I'm back from the Isle of Skye full of happy memories and excitement.
I'm so delighted to have spent a day with the wonderful Shiling and Vincent and so thrilled to share a few highlights from the cracking day I had with them.
Shiling and Vincent travelled from Singapore to Scotland for a holiday and also for their pre-wedding photos. They are getting married next year and they chose the Isle of Skye as the location for their photos. I picked them up from their lovely B&B in the morning and through the day visited some of the unmissable attractions in the north of Skye.
We stopped at Portree, walked up to The Old Man of Storr, climbed some rocks in Staffin beach, admired the Fairy Glen and of course, kept the best for the last, the Quiraing.
The weather was moody and stormy. Most of the day the gusts of wind were so strong that sometimes we struggled that stand on our feet. It was crazy. A GOOD crazy.
I'm off to the Scottish Highlands in a few days again. All packed and walkings boots ready.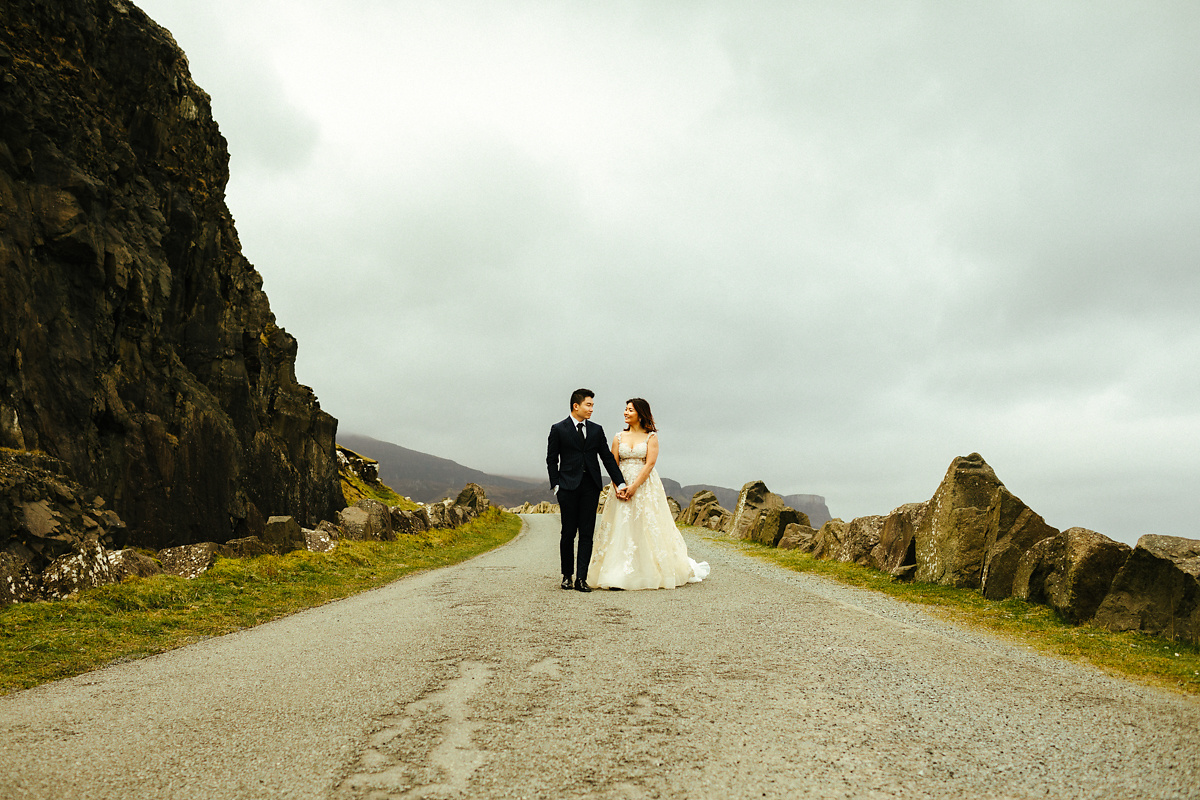 The following fantastic people helped Shiling and Vincent in Portree:
Beautiful make-up – Eilidh Matheson Make-Up
Quality B&B – Creagory Skye House
Fresh flowers – Caroles Florist
eneka x
Isle of Skye Pre Wedding
Eneka Stewart provides natural and relaxed pre-wedding and wedding photography on the Isle of Skye and the rest of the UK.