Andy and I visited our friends in the Caribbean last week and we had an awesome time. Kim, Simon and Sienna live on a sailing boat called Britican and are based in Grenada at the moment. Grenada is also dubbed the 'Spice Isle'.  The hilly main island is home to nutmeg plantations as well as being the site of the capital, St. George's.
We flew with Virgin Atlantic from Gatwick to Grenada, from a snowy England to 30 degree heat. Sun burn and good times were guaranteed.
Britican and her crew (Kim, Simon, Sienna & Andrew) gave us a fantastic tour of the best coral reefs and beach bars as well as an underwater statue park.  Despite of my fear of deep water and putting my head beneath the surface, I learnt to snorkel and adore the fascinating underwater world; I even managed to enjoy seeing a friendly shark!
We loved visiting the desert islands and the local spots that Britican and her crew had previously discovered.  Along the way, Kim and Simon taught us a huge amount about sailing and about the way of life of being a 'liveaboard family'. They are perfect hosts as well as being Salty Sea Dogs; anyone interested should visit their excellent site www.sailingbritican.com and follow their adventures.  You can even try their week long Britican Experience  to get a feel for the liveaboard life for yourself.
As well as delicious food on the boat, cold beers, refreshing rum punches, mahi-mahi salads and lobster tacos were some of the gourmet highlights.
I've compiled a few images from our time in the Caribbean. It's difficult to find a balance between taking photos and enjoying your time with friends. Time that is so short and precious and there was so much that we saw and did there. I didn't even take any photos of my rum punches but I most certainly enjoyed drinking them. A lot!
eneka x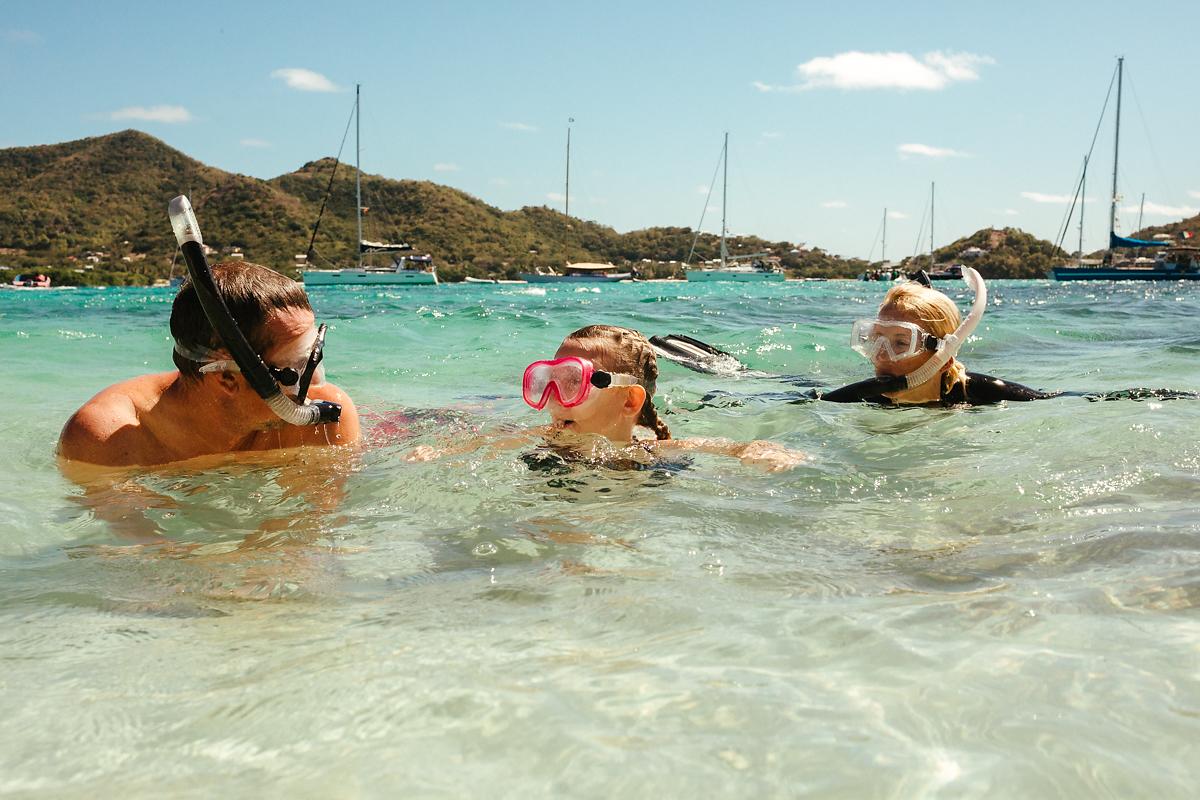 Eneka Stewart provides natural and relaxed portrait and wedding photography in the UK and also the rest of the world. A full time photographer with over 9 years of experience. Visit galleries and get in touch for availability and further details.